Information
Sun Belt Food Company is committed to offering the best quality meat products and superior service.
Don't see what your looking for?
lf there are items you don't see on our list, please feel free to put our sales force to work. With our extensive suppliers we can find whatever you need.
Sunbelt food Company

Phone: (561) 995-9100
Fax: (561) 997-5664
Email: sales@sunbeltfoods.com
Beef
For all of your Beef Cuts, Trimmings and Variety Meats needs
Tongue
Liver
Oxtails
Cheek Meat
Trepas
Feet
Lips
Heart
Kidney
Head Meat
Tripe
Weasand
Pork
For all of your Pork Cuts, Trimmings and Variety Meats needs
Liver
Neck Bones
Hocks
Ears
Brisket Bones
Chitterlings
Kidney
Cheek Meat
Hearts
Feet
Tails
Stomachs
Poultry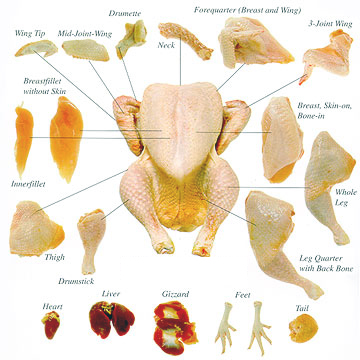 For all of your Chicken and Turkey Parts, Trimmings and Variety Meats needs